Ivana Kobilca
by Ursa from Naklo, Slovenia
MY HEROINE My heroine is Ivana Kobilca. Some people write her surname Kobilica (it means grasshopper), but correctly is Kobilca. We have got her on our old money for 5000 tolars. She was and still is the most important Slovenian painter. She could speak French and Italian languages, as well.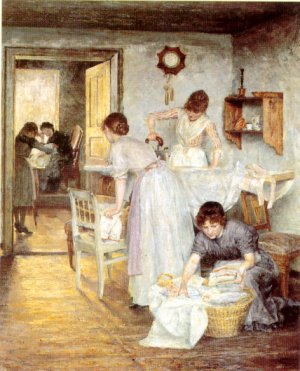 She was a pupil in Urshuline High school, where Ida Kunl taught her how to draw. When she was only 16 years old, she and her father went to Vienna and there she decided to become a painter. In year 1879 Ivana went back to Vienna at the gallery of the Academy of Arts. There she copied lots of painted pictures of the old masters. From 1879-1880 Ivana studied in Vienna, and from 1880-1881 she studied in Munich. She has been in Munich for about 10 years, at the painter, called Alois Erdelt. But of course in holidays she went back home and painted with some other painters. In year 1888 Ivana finally put 34 paintings on display in Ljubljana, Slovenia. And 695 people viewed that exhibition. Then she sent paintings Poletje (Summer) and Likarice (Iron Women) to Paris. So she has become very famous. In Paris she painted for 2 years in a private school. Ivana was so good that she got a Medal and become a honorary member. From 1897 to 1905 she lived in Sarajevo and there she made 3 church's frescoes and cooperated in a magazine Nada. She was a member of a painting club, too. Before she went to Berlin, she taught in Ljubljana just for a short time and from 1906 to 1914 she lived in Berlin. In 1914 Ivana came back to Slovenia and in year 1926 she died here.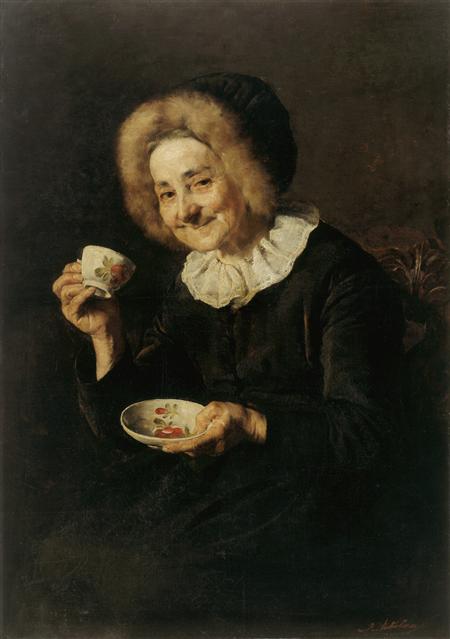 The most famous Ivana's paintings: Likarice (Iron Women), Poletje (Summer), Branjevka (Costermonger), Kofetarica (Koffeemadam), Holandsko dekle (Dutch girl), Lastna podoba (Herself)...
Page created on 12/24/2012 11:51:11 AM
Last edited 1/4/2017 10:13:18 PM
Related Links