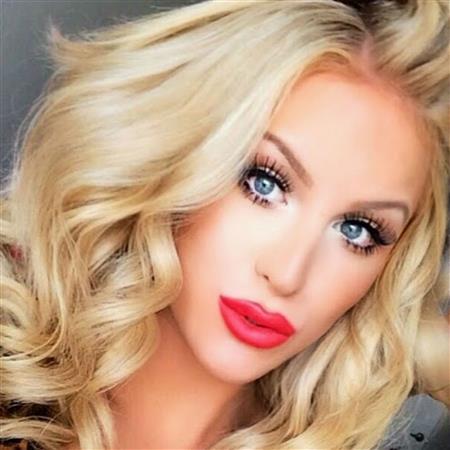 A life of a transgender might be more difficult than it seems, but Gigi gorgeous knows how to pull it off. I first saw Gigi on one of my favorite shows, Project Runway. She was guest-starring as one of the models, I did not think much of her then. A couple years later, one of my very close friends showed me a picture of an absolutely gorgeous women, he quickly described who it was to me. I could not believe how far she had come in her transition, absolutely astonishing. Gigi Gorgeous is part of the entertainment industry, but not only that she's also an actress, model, inspiration motivator. I personally look at her as such a big inspiration because I've always wanted to entertain people, and watching her grow through all these tough times in life with all the bullying is just so inspirational. I plan on being a musician; I plan on pursuing that career no matter what happens. So as of right now I am in choir and obviously sing on the daily. No matter where I am I can guarantee I'm probably singing or listening to music, and if not one of those, playing my ukulele or guitar.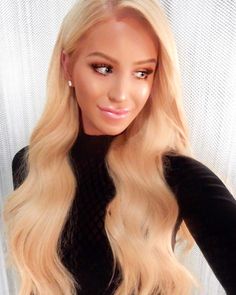 Being in the entertainment business is a lot of hard work and dedication; you have many tasks to do and many rules to follow. Such as meet fans, look good 24/7, keep to your contact by your manager, be careful what you say online, because you might offend someone, be careful what you post, etc. Gigi, being a youtuber makes an average of $5,000,000 per video, she posts nearly almost everyday. Your typical average youtuber can make good money, $5-$10 per 1,000 views. That's a part of the reason I want to be a Youtuber, but a small part. Going on youtube is where most people get their start, most move on to the movie industry and make films. Many people will mix up being a youtuber and a Viner as the same thing, when they are two very different things. A "Viner" is a person who makes 6 second videos, and doesn't get paid nearly as much. A youtuber makes several videos, typically has a theme, and gets paid way more.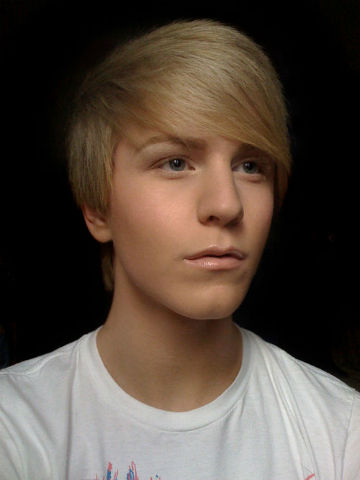 At birth Gigi was named Gregory Lazzorato, born male, she felt as if she had been put into the wrong body since a little boy. He would always be with the girls on the playground and would want to play dolls, even though his dad would try and get him to play with monster trucks, or to play baseball nothing seemed to work. They had eventually realized this wasn't just a faze. On that journey he, had become a she, she had many surgeries done to make her physically look like a female, and was put on hormones, and changed her name legally Gigi. Before all the happened, Gregory, at the age of 15, had uploaded his first video on youtube, a makeup tutorial, a big step for young Gregory, towards becoming Gigi. At the age of 19, Gigi lost her mother, a very tragic time for Gigi in her life. Even though it's still hard for her, she believes her mother watches out for her and would be proud of where she has come. Ever since all this had happened she has now uploading hundreds of different videos that many people have viewed. Also many people have commented, a lot nice and motivating, but most saying things such as "freak" "is this even a real girl" How does Gigi just ignore all this you might ask? Frankly I don't even know, you could look at just one of her videos and I can guarantee you'll find those nasty things said to her.
Not only has Gigi saved lives, Gigi has also showed people that it's okay to be yourself and to show the real you, and yes, even though people will judge, she shows you to ignore all the haters. There have been many videos dedicated to Gigi saying that they helped her come out, not only saying that they are gay, but also saying that they also have wanted to be transgender all their lives and just didn't know how to tell anyone, but thanks to Gigi they can now be who they want to be, and always have been their whole lives. Now they can show people the real them, thanks to Gigi.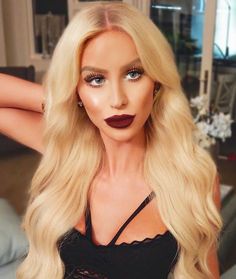 I would like to be like my personal career hero, Gigi Gorgeous, because I would like to make a difference in people's lives and know that I have changed their lives for the better. I know that I have already made some people happier, and given them good advice on some things, but I would love to know that feeling of knowing that I changed someone's life. Right now, in high school, not only do I give people advice on the daily, I also try my best to at put a smile on everyone's face I see that day. In college I plan on majoring in English, than math. After getting my degrees in English and Math, I plan on going to an art school, taking several classes in many different subjects there because I would love to learn everything and anything there is to know about the entertainment industry. Once I am able to know that I have changed people's lives, I think that's when I'll know my life goal is complete.
Page created on 5/27/2016 12:00:00 AM
Last edited 5/27/2016 12:00:00 AM
Related Links
People
- Gigi Talks about how her Mothers death effected her
Hollywood Life
- Gigi explains how the new LBGTQ+ Laws are
PopSugar.
- Kylie Jenner goes to Gigi Gorgeous for makeup advice?
Fox LA
- Gigi Speaks for all LGBTQ+
Gigi''s Instagram
- Where alot of the information/pictures were found.