George Washington Carver
by Christian from Las Vegas
"Fear of something is at the root of hate for others, and hate within will eventually destroy the hater." - George Washington Carver
My hero is George Washington Carver. He is a botanist at Tuskegee Normal and Industrial Institute for Negroes at Alabama. He was born on July 12, 1864 on the Moses Carver plantation in Diamond Grove, Missouri and he never knew his parents. His father died in an accident shortly before his birth and, when he was still an infant, slave raiders had kidnapped both Carver and his mother. He was returned to the agricultural estate, but his mother was not as fortunate.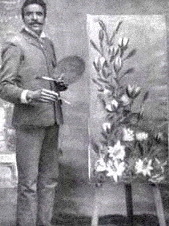 Carver had came up with about 325 foodstuffs from peanuts, more than 100 products are from sweet potatoes and about 125 more from a dozen other plants indigenous to the south. Carver worked hard to be a good student, especially in the face of the disorder and shortcoming of his early childhood. Because he was not stalwart enough to work in the fields, he rallied round with household chores and gardening. Almost certainly as a result of these duties and because of the hours he would squander the woods around his home, he developed a sharp interest in plants at an early age. He worked on a wide variety of vegetation from the land near his home and became known as the "plant doctor," providing help to neighbors and friends with unhealthy plants.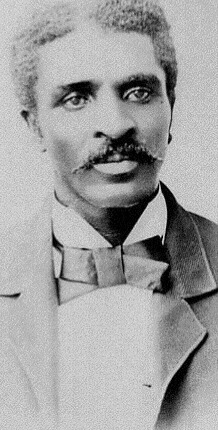 Carver lived from July 12, 1864 to January 5, 1943. He learned to read, write and spell at home because there were no schools for African Americans in Diamond Grove. From age 10, his yearning for knowledge and desire for formal education led him to several communities in Missouri and Kansas and finally, in 1890, to Indianola, Iowa, where he enrolled at Simpson College to consider piano and painting.

Carver convinced the southern farmers to follow his suggestions and helped the region to recover. In 1896 he became administrator of the Dept. of Undeveloped Research at what is now Tuskegee University. At Tuskegee, he obtained an international character in research, coaching and outreach. Carver taught his students that nature is the greatest teacher and that by understanding the forces in nature, one can understand the dynamics of agriculture. He instilled in them the attitude of gentleness and taught that education should be "made common" --used for betterment of the people in the community.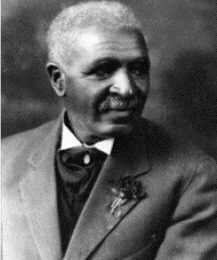 He had used The Lord's help and Carver's knowledge to fulfill his dream. Carver convinced the southern farmers to follow his suggestions and helped the region to recover. Carver worked on improving soils, growing crops with low yields, and using species that fixed nitrogen (therefore, the work on the cow pea and the peanut). Carver wrote in The Essential of Scientific Agriculture in the South: "The virgin fruitfulness of our loam and the immense amount of unskilled labor have been more of a curse than a blessing to agriculture. This comprehensive system for cultivation, the obliteration of woodland, the rapid and almost constant putrefaction of natural matter, has made our undeveloped problem one requiring more I.Q. than of the North, East or West."
In 1940 he made a contribution over $60,000 of his life's savings to the George Washington Carver Foundation and forced the rest of his property to the association so his work might be carried on after his death. George Washington Carver passed away on January 5, 1943 on the university grounds of Tuskegee Institute. He was honored by various levels of State and Federal Command as well as by foreign leaders from around the world. The United States government nominated the farmland upon which he grew up as a national shrine and on January 5, 1946 as George Washington Carver day. He was truly a pioneer in his country and has become one of the few Black inventors recognized by conventional America.
Page created on 12/9/2011 3:18:57 PM
Last edited 1/9/2017 9:59:34 PM
Related Links
Extra Info
Carver Tech, George Washington DVD, The African American Almanac, 7th Education Reproduced in Biography Resource Center. Gale