Darren Laur
by James from Victoria
Darren Laur has saved dozens of lives over the course of his anti-bullying career.
Did you know that approximately half of American children have been cyber-bullied? Also, 9 out of 10 middle school students will have their feelings hurt online. Cyberbullying is becoming a huge issue, especially because more and more kids are going online and being a part of the cyber community. Darren Laur and his wife, Beth Laur, are both working to combat the acts of cyberbullying and online abuse that occur daily. Darren lives in Victoria, British Columbia with his wife and his son, Brandon. He has over 26 years of policing experience and is a Staff Sergeant at the Victoria City Police Department. Laur specializes in online safety and raising awareness of strategies to protect yourself. Darren has saved over 20 lives so far, and is still on the job, trying to raise awareness for online safety and the risk of cyberbullies.
I believe Darren is an amazing person and has done countless heroic acts for our community. Darren Laur is an internationally-distinguished safety expert. He is an award winning author and a highly pursued speaker who specializes in online and real life personal safety, workplace violence prevention, child safety, etc. Darren has spoken and presented in various TV and radio programs, as well as federal and provincial ministries. In 1993, he and his wife started Personal Protection Strategies Inc., their company that is dedicated to teaching safety awareness, violence prevention, and personal protection strategies to men, women, children, schools, and companies. He has currently saved approximately 20 lives in his career, all of which were either self cutting, contemplating or even in the act of committing suicide. These were all young people, who were doing harm to themselves because of online bullying and digital aggression.
Not only has Darren accomplished many heroic acts in his career, he still continues to do it on daily basis. He frequently presents and talks about issues of real life and online safety in front of schools, businesses, and government ministries. Just recently, he has talked in front of our school for approximately two hours! He gets the audience very interested and engaged in what he is talking about because he makes it very understandable and relatable. What Darren is doing is extremely important because millions of youths are now interacting online and can be very fragile and vulnerable to online threats and aggression.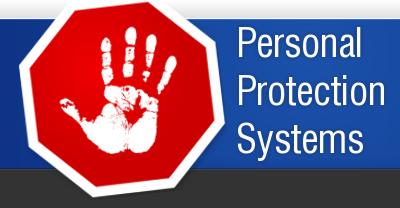 For me, Darren Laur is an iconic figure that represents online safety and how everyone should know how to protect themselves from bullying from the real world, but also the virtual world too. Not only has he saved dozens of young lives, he is continuing to do it and is teaching the youth, children and the future of Canada about how to protect themselves in real and online life. If you need help or advice on something potentially harmful that happened to you online, Darren is always there to help you.
Page created on 12/27/2012 12:00:00 AM
Last edited 12/27/2012 12:00:00 AM