Bayard Rustin
by Jasmine from Chapel Hill
"We need, in every community, a group of angelic troublemakers." Bayard Rustin
The quote that was used previously shows that a hero is a person who is always willing to do anything for the good of their people, they will always have originally positive motivations despite the outcome, and they will always try their hardest to accomplish what they are trying to achieve. My hero is Bayard Rustin because he went through many troubles in life, made equality a reality in the United States of America, and showed that with perseverance, you can accomplish anything.
Bayard Rustin's major accomplishment throughout his career was him organizing the 1963 March on Washington. This famous event lead to the Civil Rights Act being passed 10 months later. Bayard Rustin was loved the idea of complete peace due to his guardian as a child being a Quaker. Rustin was also very kind and very intelligent. During his school years Bayard Rustin was known for his ability to read poetry wonderfully, his intelligence, and his astonishing abilities as a tenor in the school choir. Due to his intelligence he went to two colleges after graduating from high school. During his stays at the colleges he went to he joined several groups that focused on civil rights. These groups would lead him to his long term mentors.
Rustin was born in West Chester, PA where he would spend a good amount of his life. During his stay in his home town, he was arrested for refusing to sit in the segregated balcony in a movie theater. Rustin was a part of a communist group during his college years which would later prove to be another problem on top of his sexuality and race.
Bayard Rustin achieved equality for blacks and desegregated the US military. During the last few years of his life, Rustin made speeches about gay rights due to the shifted focus on this movement. Without Bayard Rustin, Martin Luther King Jr would not be known for his accomplishes. Rustin had mentored King before his career had really began. If the Civil Rights Act hadn't been passed many places would still be segregated which would be extremely unfortunate for those who are black. Bayard Rustin had represented a need for change in society during the time period in which he lived. He believed in "world peace". Bayard Rustin never really gave up on what he was trying to accomplish despite the many obstacles he faced.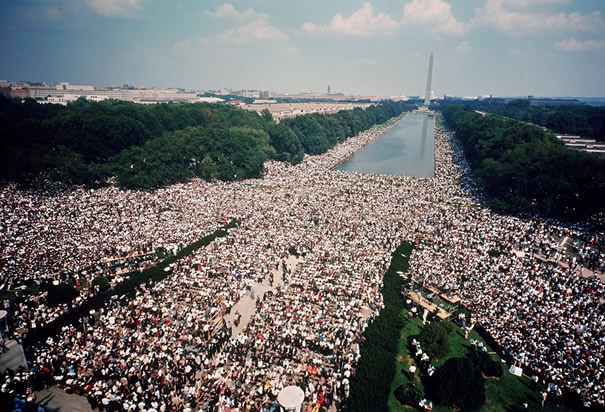 Bayard Rustin is a very inspiring individual because he faced so many troubles on his journey to accomplish equality. Rustin was selfless in his methods of helping the civil rights movement. He realized that due to his background he couldn't be at the front of the nation wide movement.
Page created on 10/28/2013 12:40:33 PM
Last edited 1/5/2017 11:39:55 PM